.
The above napkin shows how to get to the Pizza restaurant.
The people promoting Pizzagate suggest that the colours on the map relate to a handkerchief code used by certain gay people.
But, the wikipedia handkerchief code, used by the Pizzagate promoters, has been photoshopped so as to add the 'white' = 'pedo' category.
"The photoshopper (Roger Stone or Seaman?) added a 'white' category to the homosexual underground handkerchief code (did Stone select this handkerchief code based on his own knowledge of this code, himself being involved in the homosexual underworld?).
"The photoshopped graphic describes the category as 'pedo/virgin'.
"A simple online search of a more exhaustive homosexual handkerchief
[xviii]
code does indeed reveal a white category; however, it does not mean pedo or virgin."
"4chan uses 'cheese pizza' as a sort of adaptive acronym for 'child porn'.
"Ironically, 4chan, a known pedophile hangout, was instrumental in spreading the Pizzagate theory.
"Another photographic piece of 'evidence' used by the theorists is a police sketching of the supposed Madeline McCann kidnapper.
"Even though the police sketching is two different renderings of one man, the Pizzagaters use it to prop up their theory that it's ... John and Tony Podesta."
Roger Stone concocted Pizzagate for Trump?
...
Jim Watkins
runs 'The Goldwater', a pro-Trump site that supports the Pizzagate story.
Jim Watkins is a 52-year old U.S. Army veteran, whom some people suspect is working for the CIA.
...
Jim Cherney is Jim Watkins, who may or may not be Jewish.
Watkins made a lot of money from
"a pioneering Japanese porn website called Asian Bikini Bar."
Jim Watkins likes Asian women.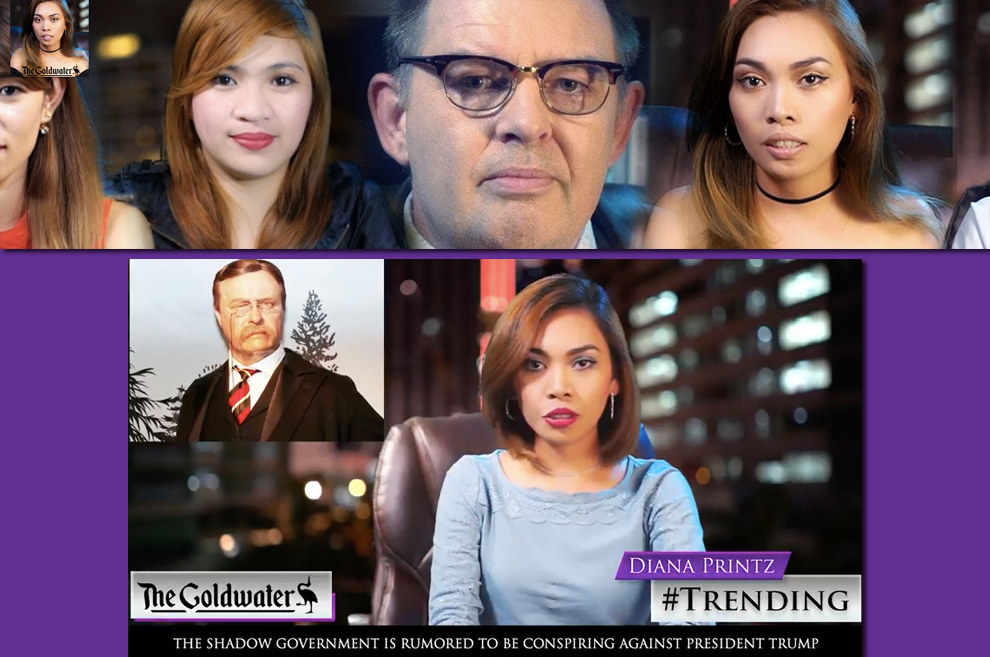 The Goldwater
Jim Watkins
owns
8chan and 2chan.
Watkins said he doesn't believe the Pizzagate pizzeria was actually a hotbed of child trafficking activity, but, he does believe that Democratic staffers used code words in emails to talk about child trafficking.
In a live chat about Pizzagate, Watkins joked: "It's OK to sleep with your cousin as long as she's over 18."
Watkins, on 8chan, posted photos of his family, but, he stopped posting after he said 8chan trolls took his photos and photoshopped them into things like 'Jim having sex with gay horses.'
...
Watkins says that 8chan had a Trump ad for most of the election.
Watkins says: "Our users are from Tennessee and Kentucky, Kansas, Montana, and places like that - they all voted for Trump.
"The largest board on 8channel was aggressively pushing Trump."
Continued here:
Meet The Online Porn Pioneer
...
Is Pizzagate as fake as Abu Bakr al-Baghdadi?
~~